Anna Woodward | Catherine Aubin | Catherine Ayensu | Catherine Donnelly | Charlotte van Der Byl | Chloe Redmond | Christina Lecerf | Claire Evans | Claire Harris | Eva | George Askounis | Hayley Statter | Heike Clarke | Jo Redmond | Joseph Manuel Ponce | Marina Pupkevich | Marjan Farahanipour | Marta Neto | Mee Lee Morris | Melanie Noble | Mike Sullivan | Peter Cottrill | Rowenna Clifford | Sharon Geoghegan | Sian Naftal | Suryian Naik | Vera Wong | Virtu Tomás Rodríguez | Yolande Diver | Zoe Cricks
Anna Woodward
Reflexology
Anna is a qualified reflexologist and fully insured member of the Association of Reflexologist, with a Level 3 Diploma in Reflexology from the renowned London School of Reflexology.
Anna's specialism is women's hormonal health, specifically the areas of conception/fertility, preganancy, relaxation and stress relief before induction, and the menopause.She has completed over 100 hours additional professional development in women's hormonal health including the application of Advanced Reflexology Techniques (ART) with Hagar Basis, Director of the Reflexology Academy.
Anna's approach is to work with clients holistically to identify realistic lifestyle changes that will support them to take care of their health and wellbeing alongside reflexology treatments. Anna's passion for reflexology and its many benefits comes from having the therapy regularly herself for over 15 years, which has supported her through 3 conceptions and pregnancies, and thousands of baby and toddler induced sleepless nights.
Catherine Aubin
Acupuncture | Shiatsu
BSc(Hons), MBAcC, dip BSS-Do, HSEC


Catherine has a long interest in the body-mind approach to health. She has been practicing Tai Chi and Qi Gong for over 10 years. After solving her own health issues with the help of Tai Chi, Shiatsu and Acupuncture she starting training in Shiatsu with the British School of Shiatsu-do. She furthered her studies with the well known Shiatsu and Dharma teacher Sonia Moriceau and recently started studying Seiki Soho with Kyoko Kishi. She also studied Acupuncture at the University of Westminster and has a particular interest in ante and post-natal care and generally is working towards generating in the patient the awareness that their own mind-body holds the infinite wisdom for change towards well-being and happiness.

Catherine Ayensu
Counselling Psychotherapy | Hypnotherapy
MSc CBT, BSc (Hon), Dip Couns, Dip C Hyp, Dip Hom, MBABCP/ MBSCH

Catherine is a Cognitive Behaviour Psychotherapist, Clinical Hypnotherapist, and Mindfulness Practitioner. Over the years as a counsellor she became very interested in the concept of how our thoughts, feelings and behaviour influence and interact with each other. Catherine has found, as a therapist, there are times when it is beneficial to use a combination of approaches that best suit a client and the difficulties they are experiencing. Thus, she integrates CBT with Mindfulness Cognitive Behaviour Therapy (MBCT), Acceptance Commitment Therapy and Person Centred Therapy. She also runs Mindfulness meditation workshops.
Catherine also works as a Clinical Hypnotherapist and specialises in a range of issues such as anxiety, depression, confidence issues, seasonal affective disorder (SAD), obsessive-compulsive disorder (OCD) stress, trauma, addictions, phobias (fear of flying, needles etc), weight Loss, and public speaking. All client concerns can be treated with a combination of therapies or with one therapy depending on the issue and client.
Catherine teaches Counselling and Hypnotherapy at Colleges. She also works in Educational settings with children, families and school staff. She works with young people on an individual bases, using CBT/Hypnotherapy.
Catherine's aim in therapy is to enable the client to become their own therapist, in this vein she works in a collaborative manner with the clients. It is her belief that, a client who is involved in the therapy process is able to transfer the skills learned in therapy to issues that come up after therapy has ended.
As a therapist, Catherine is extremely passionate about her work and is always excited to able to create and provide a safe place for you to learn more about yourself and to begin the process of change and acceptance of whom you are.
Catherine Donnelly
Counselling | Psychotherapy
PG Dip, BSc Hons, MBACP
Catherine is an integrative psychotherapist and counsellor and it is her belief that a safe, confidential and non-judgmental setting, plus a uniquely supportive, yet challenging relationship between therapist and client, is essential in order for the therapeutic process to be effective. Her approach incorporates insight, empathy and compassion, offering you the space and time to explore your thoughts and feelings.
Catherine provides each client with the approach best suited to their individual needs, merging together various psychotherapeutic approaches. Her theoretical stance is primarily client-centred and humanistic, integrating techniques from cognitive behavioural therapy (CBT), psychodynamic, gestalt, solution-focused therapy, and rational emotive behavioural therapy (REBT). She incorporates mindfulness throughout her work.
With a background in healthcare publishing, Catherine also spent a number of years working for mental health charity SANE and as a psychotherapist at a mental health day centre, a community centre and in private practice. She currently works with individuals, offering open-ended and time-limited therapy sessions.
Charlotte van Der Byl
Craniosacral Therapy and Yoga

Charlotte first came to craniosacral therapy for support before and after the birth of her children over 20 years ago and has found it has given her more resilience, more energy and lots of old health niggles have disappeared. Like her yoga practice it relies on the sensitivity of the practitioner and their knowledge of how the body works. Craniosacral therapy is a non- invasive way of working with the body through gentle touch. As it is gentle it is suitable for everyone though people come for many conditions such as headaches and bad backs to long standing problems both physical and emotional.
Chloe Redmond
From the age of 4 Chloe began Ballet dancing, despite being the plumpest of this group of "little princesses", she continued this dance form for 8 years.
She went on to develop techniques in a variety of dance styles alongside competing for her boroughs athletics team, horse riding, gymnastics and general activities a young person does when denied a gameboy by their parents!
Qualifications
Chloe graduated as a BA in Visual Communication/Film and lived in Egypt, Thailand and Ghana training and working in dance and film.
As well as teaching and organising fitness retreats, Chloe has performed in great events, such as: The World Skills Opening Ceremony at the London's o2 Arena, Tate Modern and on BBC's "Don't Tell the Bride". Chloe won her Pro Card competing in the Miami Pro Fitness Modelling competition; claiming 4 trophies.
Chloe is a qualified Advanced Studio Professional, Pilates Instructor, Pre & Post Natal Instructor, Zumba® Fitness and Zumbatomic® Instructor, Spin Instructor and Personal Trainer, accredited by City & Guilds and a Level 3 with The Register of Exercise Professionals.
Chloe is fully CRB checked, a ZIN member insured by Insure4Sport
Christina Lecerf
Yoga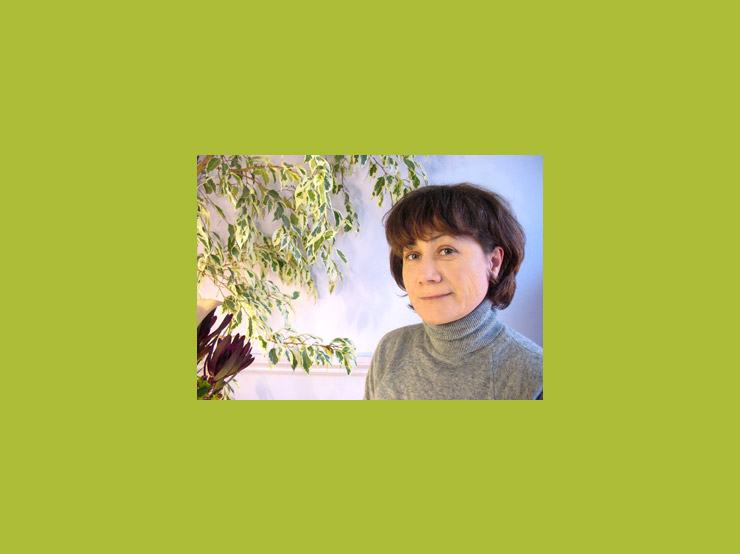 Christina Lecerf has been practising and studying yoga with teachers from different traditions for over a decade. Her qualifications include a teaching diploma course with the British Wheel of Yoga and specialist training in a variety of subjects, including: pregnancy yoga, meditation and personal development, and yoga for people living with cancer.
Drawing on the influences of Hatha Yoga and Iyengar, Christina's style integrates breathing, physical postures, yoga nidra, meditation and philosophy. She pays particular attention to the proper alignment of the spine in the postures, as this naturally encourages correct breathing, which is at the core of all yoga practices for transformation and healing.
At Health Works, she teaches antenatal classes, as well as regular classes from beginner to advanced level.
Claire Evans

Claire is a BWY certified yoga teacher and has been teaching throughout London since 2008. Claire's focus is on approachability and accessibility and she welcomes and encourages students of all ages, abilities and backgrounds.
Claire Harris
Pilates

Claire first discovered Pilates after years of playing contact sport and working as field archaeologist left her hips and back begging for a little less tough love! She quickly appreciated the difference that Pilates made to both her everyday life and her ability to play sport. After a serious cycling accident Claire used her home practice in Pilates to reconnect with her injured body and to ensure that her injuries did not have the impact that they might have done, reinforcing her love of Pilates and inspiring her to become a teacher.
Claire believes that movement should be fun and is passionate about getting everybody moving. She enjoys creating classes that allow everyone to experience the benefits of Pilates; whether that be a gentle class or something more dynamic. Her own love of sport means that she enjoys working with clients who wish to use Pilates to enhance their performance (whatever their level) and she currently teaches a Pilates for Cyclists class in Walthamstow as well as a weekly class at the Queen's Tennis Club. Claire also enjoys teaching complete beginners and people who may feel apprehensive about joining a group exercise class.
Claire gained her certification through Body Control Pilates, Europe's foremost professional Pilates association, and is a member of the Register of Exercise Professionals (REPs) as a Level 3 Pilates Teacher. She attends regular courses with Body Control Pilates and is always eager to learn more!
CPD (Continuing Professional Development)
Intermediate Matwork course with Body Control Pilates
Pilates for Cyclists course with Body Control Pilates
Level 4 Movement and Adaptations course with Body Control Pilates
Pilates and Pregnancy course with Body Control Pilates
Pilates for Runners course with Body Control Pilates
Matwork Evolution course with Body Control Pilates
Pilates for Performance course with Body Control Pilates
Eva
Eva is an Integrative counsellor and psychotherapist offering long and short-term therapy sessions. Being an integrative psychotherapist means she creatively draws on a variety of approaches depending on the clients needs. Working in this way, psychotherapy can improve well-being, unlock potential, and lead to a more fulling life.
Eva provides a safe, non-judgemental space where you can openly explore your feelings, beliefs, thoughts and behaviours. Her belief is that we all have the potential to heal ourselves, but sometimes we need support in finding it. She is passionate about helping others in discovering their truth, in developing an accepting relationship with themselves, and in supporting personal growth.
In Eva's practice she works with a wide range of difficulties including depression, anxiety and fears, stress, low self-esteem, life crises, childhood trauma, post-natal difficulties, and personal and spiritual development. All sessions are confidential. Eva is also a trained yoga teacher, and is very interested in the connection between mind and body.
Eva is an experienced trainee psychotherapist and having completed her four year diploma in counselling and psychotherapy she is now working towards UKCP accreditation. For this reason she is currently offering reduced rate sessions. She has gained clinical experience at Women and Health therapy centre in Camden, The Caravan drop-in therapy service in Piccadilly, and in the NHS at Highgate mental health centre.
George Askounis
Acupuncture | Tui Na | Buteyko Method of Asthma | Homeopathy
LicAc, MBAcC, Kanpo, DipLSCM, DipIACH, DipTCL
George has been practicing alternative medicine for about 20 years. His specialities are acupuncture, Chinese massage, Kanpo herbalism, and homeopathy. He also teaches the Buteyko breathing method to people with breathing problems. An essential tool he uses is lifestyle advice according to the constitution of the patient.
Most of the time he uses acupuncture and homeopathy. He practices the Japanese style of acupuncture because of its gentleness, simplicity and efficacy. He was lucky to study homoeopathy with George Vithoulkas, one of the most eminent homeopaths of our times. He continues his studies in homeopathy, at postgraduate level, with Andre Saine.
He is interested in helping people with chronic, debilitating diseases. Together with the patient he decides what are the best combination of therapies to use.
Hayley Statter
Yoga and Reiki
Hayley found yoga in her early 20s, and has been practicing regularly since 2010. She loved the fluidity and mindfulness of yoga, and the strength she gained both physically and mentally led her to undertake her 200hr training in Rishikesh in 2016, delving deeper into meditation and yoga philosophy. Having taught in Morocco, Spain, and now London, she teaches a mix of vinyasa flow, power and yin yoga – she appreciates the contrast between the yang of everyday life with the yin of the practice. Having used yoga to heal her physical body and mind, Hayley believes that yoga is an incredibly healing and self-empowering practice, and with the mindset that everyone's practice is very personal, hopes to help others on their journey.
Hayley is also trained in Swedish Body Massage and Reiki, and believes that all of these compliment each other and work together to form a grounding and healing process for the individual.
Heike Clarke
[BCST, RCST]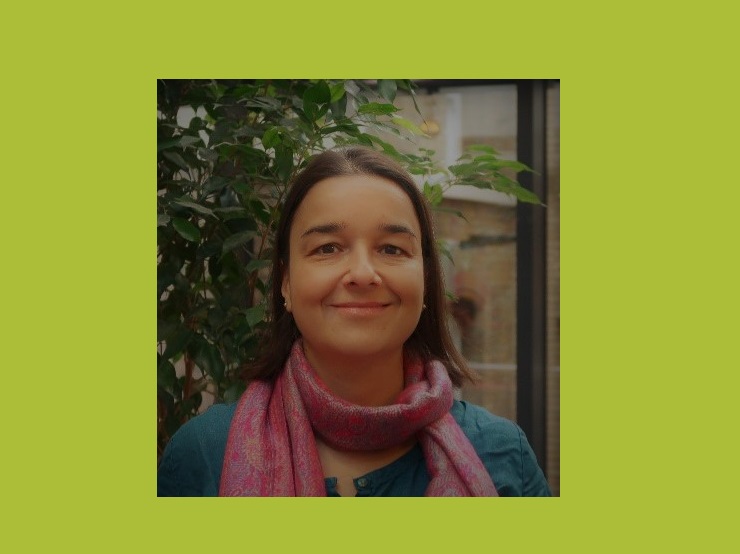 Heike is a registered Biodynamic Craniosacral Therapist. She qualified at the Craniosacral Therapy Educational Trust (CTET) in London with Michael Kern and is a member of the Craniosacral Therapy Association.
She is also a Chi Kung teacher, German teacher and Reiki practitioner.
Heike qualified as a Chi Kung teacher at the College of Elemental Chi Kung in 2011 and has since been teaching in various places in London. She continued with the 2-year advanced training of 'Internal Alchemy I and II' and enjoys her continuing professional developmentwith her teachers. Her intention is to help people to be more present, grounded and relaxed.
Her interest in Biodynamic Craniosacral Therapy was a natural development that came from the connection to stillness with her Chi Kung practice.
Jo Redmond
Baby Massage and Yoga | Homeopathy | Hypnobirthing | Baby Clinic | Birth Kit
BA(Hons), PGCE, LCPH
Jo (director of Healthworks) has been involved with complementary medicine for 30 years and has brought up her two daughters, Chloe, 30, and Molly, 24, completely naturally, using nothing but complementary therapies. Before Jo discovered the alternative world of therapies she used to regard herself as generally quite sickly, however her life was turned around with homeopathy. This inspired her so much she decided to train as a homeopath.
Her visionary foresight created The Health Works in 2002 and it has grown from strength to strength, becoming the leading complementary health centre in East London. Jo trained at the College of Practical Homeopathy, and has completed many Continuing Professional Development courses since then. She has a degree in Drama and English and a PGCE teaching qualification which add both exciting and professional qualities to her workshops and classes.
She has a wide range of experience in many areas of health and her approach to natural medicine is to empower her clients to learn about their health issues and be pro-active in their treatment. To this end she runs regular homeopathic First Aid Workshops.
She specialises in the treatment of pregnant women, babies and children and often treats several generations within families. Jo went on to train in Hypnobirthing and some of her clients call her "the fairy godmother of hypnobirthing in Walthamstow". She also teaches Baby Massage and Yoga which brings her practice with pregnant women full circle.
Jo trained in Hypnobirthing a couple of years ago, an area she has been interested in for years and that complements her expertise with pregnant women. She has had some lovely Hypnobabies born in the last year. Read about the technique on our website and newsletter and in her soon to be launched hypnobirthing website.
Joseph Manuel Ponce DO
QUALIFIED: British School Of Osteopathy 1989
MEMBER OF General Osteopathic Council
Manuel is a London based osteopath treating adults and children of all ages using a variety of approaches, from structural techniques such as joint manipulation and massage to the cranio-sacral approach to osteopathy.
He adheres to the basic premise that healthy structure is essential to healthy function. He is a firm believer in health being the natural state and employs physical methods to correct mechanical imbalances and release your natural tendency to wellness.
OTHER QUALIFICATIONS Manuel is also a qualified yoga teacher (Sivananda 1981, Sunra 2000) and medical acupuncturist (ALIED, Herts. Uni, 2014) and combines these with hands-on work.
CURRENT PROJECTS: Manuel runs therapeutic yoga retreats and holidays in his native Spain giving you an opportunity to fully unwind and contact the health within.
Marina Pupkevich
Massage
IIHHT, MICHT
Previously Marina studied for a degree in engineering in Moscow and returned to her native Lithuania where she took up work as a chemical engineer before emigrating with her family to the UK. She worked in primary education here before embarking on the study of holistic bodywork therapies. She is a passionate believer in alternative medicine and has enjoyed ongoing academic as well as mind-body training in order to be able to offer a wide option of therapies to further advance good health. Marina will be training in Physiotherapy as part of her ongoing interest in an integrated approach to health.
Marjan Farahanipour
Pilates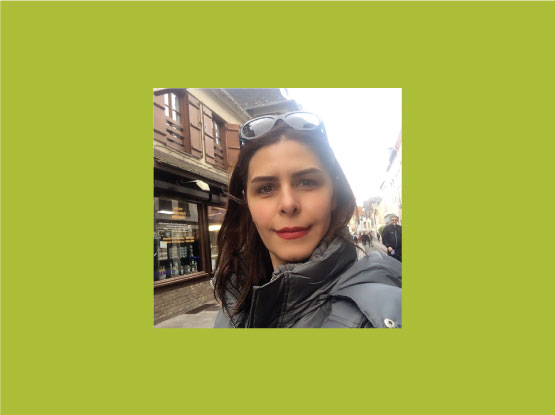 Marjan has been in the fitness industry for 20 years; teaching Pilates for the last six. She trained with Body Control Pilates, and holds a UK National Level 3 Matwork Teacher qualification; as well as specialising in: Pilates for Pregnancy and Post-Natal; Pilates for the Older Person; and Pilates Evolution.
Marjan says: "Pilates enables you to improve your quality of life, and my classes are designed to get you moving properly while being fun and challenging; for body and mind".
Marta Gardner nee Neto
Marta is a Psychology graduate, an Antenatal Educator and a leading Sleep Consultant who specialises in Gentle Sleep strategies. She spends her days supporting sleepy parents to help their children become confident sleepers without tears. Her holistic, evidence-based, easy to follow methods are the result of over 10 years working with parents and her own experience with her three sleep resistant children.
Marta understands how difficult it can be to navigate the sea of generic information on baby sleep available to parents. By working with Marta, you will have bespoke advice and be guided every step of the way. More importantly you will be well rested!
Mee Lee Morris
Pilates
REPs
Millie's enthusiasm for Pilates started at her local gym. She then discovered Body Control Pilates, Europe's leading professional Pilates organisation. After Millie attended classes run by a local Body Control Pilates teacher she decided to enroll into the teacher training course held at the Body Control Pilates centre in central London.
Millie successfully completed the Body Control Pilates Matwork level 3 qualification, accredited by the UK Register of Exercise Professionals (REPs). Millie is committed to keeping up to date with Pilates and continues to attend events, workshops and development courses.
Pilates matwork exercises are designed to use your own body weight as resistance and Millie likes to bring another dimension to these exercises with the use of props and small equipment. Her classes are flowing and dynamic with particular attention to alignment and precision.
A small class size allows Millie to provide close supervision and support for every client and over the course of a few weeks each should feel that they have made improvements and developed awareness of their body.
Melanie Noble
Osteopathy


Melanie graduated from the London School of Osteopathy with a Masters distinction and is also an experienced pilates teacher, trained by Pilates Foundation. She originally trained as a contemporary dancer and became interested in bodywork and movement therapy after experiencing injuries and illness.
She is a self-confessed anatomy and movement geek and aims to educate and empower patients to understand their bodies a little better. Since having her first child in 2016, she has developed a particular passion for helping women with post-natal recovery and new motherhood.
You can book appointments to see Melanie through this online booking form.
Mike Sullivan
Mike (MCom(1st), MCThA, ITEC) trained as a massage therapist with Quantum Metta here in London in 2010. He has also completed several Deep Tissue CPD massage courses and trained in Thai Yoga Massage at the WatPo Thai Traditional Medical School of massage in 2014.
As a long term recipient of massage he believes in the healing power of touch as an effective way to ease stress in London's highly competitive environment. He is focused on tailoring each treatment to each client's needs on the day. He believes 'clients know best' regarding the ideal massage pressure to achieve the best results during each session and encourages clients who want to stay in control of their treatment to be forthcoming & communicate 'too hard' or 'too soft'.
Mike loves his job. Whether you need sports injuries attended to, tight neck and shoulders eased or simply relief from the stressors of London life, Mike is your man.
He is available at Healthworks on Mon, Thurs, Fri till 9p.m. and Saturday and Sunday till 5p.m. Please book your appointment online or arrange a FREE 5 minute phone consultation with him.
Peter Cottrill
Shiatsu
BSc(Hons), dip BSS-Do
Peter began studying Shiatsu in 1992 at the British School of Shiatsu Do and went on to qualify at the Yorkshire School of Shiatsu During this time he studied under several inspiring teachers, broadening his knowledge and experience of many of the different approaches to the discipline. In 1995 he began studying with internationally respected Japanese master Akinobu Kishi. These years of practice and study continue to strengthen his own sensitivity to energy and develop his intuitive skill. Peter has practiced Shiatsu for charities such as: The Alcohol recovery Project and MS Action. He also practices at the Royal National Theatre and teaches an "Introduction to Shiatsu" course at Morley College.
Rowenna Clifford

Rowenna, is a qualified Meditation Leader and Mindfulness Teacher, with over 20 years of personal experience of using meditation, studying with various Buddhist teachers and centres over the years, as well as being a student of Tai Chi and Qi Gong. Coming from an education training background, Rowenna has worked in secondary schools and colleges in London and the South East, where she developed a mindfulness programme for young people. She has trained with Peter Radcliffe, of Skillful Mind, and the world renowned MiSP (Mindfulness in Schools Project). She is also trained as a Cognitive Hypnotherapist and NLP practitioner.
With a natural talent for working with people, Rowenna was drawn to helping others from a young age and when she came across Reiki in 2004, when seeking help from a local therapist for an anxiety related issue, she knew that she wanted to learn how to use this form of natural therapy to help others. In 2009, she found her first Reiki teacher, with whom she studied for a level 1 in Usui Reiki. She then went on to complete a level 2 practitioner qualification, and was initiated with a direct lineage to Usui Reiki. She completed a Master/Teacher qualification, with a lineage in Usui and Tibetan Reiki in 2011. In 2018 she started the Walthamstow Healing Circle – a regular healer practitioner group who met twice a month to develop and explore their practice together. She also runs regular mediation classes at the Health Works, and travels to schools and other organisations teaching students and staff how to use mindfulness and meditation to improve their wellbeing and mental health.
Sharon Geoghegan
Massage
MBacC/ Bsc (Hons)
Sharon is an ex-professional dancer, and since leaving her dance career has retrained as a massage therapist, studying at the London School of Massage in 2017, gaining an ITEC Level 3 Diploma in Therapeutic Massage, Anatomy and Physiology. She also holds certificates in pregnancy and deep tissue massage.
Pilates has been a part of Sharon's life since the age of 16, using it to become a stronger dancer and prevent injuries. Sharon holds a certificate in STOTT Pilates Matwork after intensive training with Merrithew, and is also qualified in offering pre and postnatal classes.
Sharon has a deep understanding of the human body and how it differs from person to person, so is able to adapt exercises to suit each individual's needs.
Sian Naftal
Couns, MBACP – Counsellor and Counselling Psychotherapist
Sian is an experienced and qualified integrative counsellor who is committed to providing counselling and psychotherapy in a safe, confidential and non judgmental environment. She is passionate about the benefits that counselling can give in helping to improve our mental wellbeing.
Sian specialises in working with issues around infertility; donor conception, surrogacy and adoption; miscarriage, pregnancy and baby loss, including trying again after a loss; pre and post natal anxiety and depression, relationship difficulties and trauma.
Sian works with both individuals and couples and also has extensive experience working with the LGBTQ+ community.
She also runs two support groups, one for infertility and one for pregnancy and baby loss.
Suryian Naik
Traditional Chinese Medicine Acupunture
MBacC/ Bsc (Hons)
Sury is a qualified Acupuncturist who received his Bachelor of Science (BscHons) from the University of Westminster. He first developed a keen interest in holistic therapies such as acupuncture at quite a young age. Learning about various practices such as martial arts and meditation, as well as encountering Daoist and Chinese medical theories are what helped Sury to balance and develop as a person. This being the case, he believed that learning such a system more thoroughly and in depth would allow him to have the skills to actively help and engage with others.
Sury believes and has been taught that a large part of what creates success is acting preventatively. This means finding methods and forms of advice that aid in creating sustained wellbeing and good health. As such Sury strives to work with patients to make this a reality where possible
Vera Wong
Acupuncture | Reflexology
BA (Hons), BSc(Hons), MBAcC, ITEC
While working as a picture researcher for the Wellcome Institute, Vera developed an interest in Complementary Medicine. She decided to retrain in Massage and Reflexology. After working for 3 years in the above therapies, she decided to undertake a three-year Acupuncture degree at the University of Westminster.
Since qualifying Vera has undertaken further training in gynaecology, fertility, obstetrics and paediatrics. She specialises in gynaecology and menstrual problems; fertility and IVF; the treatment of ante and post natal conditions, such as morning sickness, pelvic symphysis disorder, natural inductions and post natal depression. Using acupuncture and acupressure techniques, Vera can also help to turn a breech baby to the optimal position for labour.
Vera also treats children and babies for a variety of conditions, such as constipation, diarrhoea, colic, digestive and respiratory problems.
Virtu Tomás Rodríguez
BSc (Hons) LCHE RSHom BFRP
Virtu is a qualified, registered Homeopath, CEASE therapist and Bach Flower Remedies Practitioner. She trained at the Centre for Homeopathic Education achieving a BSc (Hons) in Homeopathy and a licentiate diploma for practice.
She combines her skills in Spanish teaching and Teacher training with supporting children and young adults with autism; an area of special interest.
Her passion for natural healing led her to study Homeopathy. She complemented her studies by becoming a CEASE therapist, an approach that helps detoxification from physical and energetic blockages while bringing balance to the mind and body. She also studied the Bach Flower Remedies, a system of complementary medicine that relieves ill by harmonising underlying emotional states.
Virtu works with people of all ages and strongly believes that we are all able to take responsibility for our own health. With the support of Homeopathy and Bach remedies, Virtu's intentions are to assist her clients in making decisions about their own healthcare and aid their progress to health.

Yolande Diver
Yoga
BSc (Hons), 300hr YTT
Yolande was introduced to yoga in her early twenties and has been happily practicing and finding home on the mat 26 years later. She is grateful to have practiced with some truly brilliant teachers over the years all with detail for alignment and emotional wellbeing, which inspires her teaching today. Yolande teaches a safe but challenging class aiming to cultivate a feeling of balance, freedom and grace. Her intention is to create a space for her students to simply be with what is and to meet each individual with where they are at, whether a beginner or a seasoned yogi.
Yolande having practiced homeopathy since 2008 formally left clinical practice and has gone into teaching Yoga full time since qualifying in 2013 in pregnancy with Nadia Narain, Vinyasa flow with Katy Appleton of appleyoga, postnatal yoga with Lolly Stirk of Yogabirth and teacher intensives with Elena Brower and Ana Ashby.
Zoe Cricks.
Yoga


Zoe is a yoga teacher and nurse with over ten years' experience of working with children, young people and adults with various conditions including chronic health conditions, pain and mental illness. Zoe discovered yoga in 2012 and has been teaching since 2014 both one-to-one and group classes including Ashtanga, gentle flow classes, restorative Yoga Nidra and gentle movement for health.
Zoe values the need for both conventional medicine and complementary approaches. She strongly believes in the need for mind-and body approaches for health and combines her knowledge of anatomy, immunology, neuroscience, pain and psychology with her ongoing study of yoga, breathing and mindful awareness practices. Her teaching and her practice have evolved over time and her classes now have a strong focus on the breath and aim to encourage exploration, self-awareness and non-judgmental acceptance.
Zoe has practiced yoga under a number of brilliant teachers who have informed her teaching and her practice, and has trained and studied various different yoga and body work practices, including Hatha Yoga, Living Anatomy, Trauma-informed yoga approaches, Yoga Nidra, Yoga for PTSD and Yoga for Children and Families.